News
Le ultime informazioni su Santec,
la prima Gynecology Energy Company.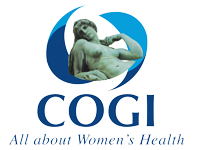 Fotona will be exhibiting at the 26th World Congress on Controversies in Obstetrics, Gynecology and Infertility (COGI) in London. Visit our booth for a first-hand look at Fotona's revolutionary SMOOTH® technology and the latest high-performance gynecological laser...
Il ripristino funzionale ed estetico della vagina
Santec propone la più completa gamma di prodotti e soluzioni mediche per il benessere funzionale ed estetico vaginale.
Infatti affianca alle apparecchiature elettromedicali Vaginal Er:Smooth Laser (VEL™) le innovative soluzioni basate su Elettroporazione con EPV, Elettrostimolazione con E.V.A. e Radiofrequenza con Physio Vag.
Contatti
Orari di apertura
Lunedi – Venerdi 
9:00 – 13:00 —— 14:00 – 18:00
Sabato e Domenica — Chiuso, oppure presenti ad eventi e fiere di settore.